Klamath County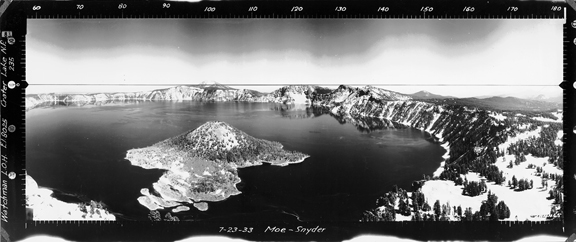 Crater Lake, The Watchman Lookout, Klamath County (Moe & Snyder, July 23, 1933).
To date, there has only been one lookout tower that has been included in this project that is located in Klamath County, "The Watchman," along the western rim of Crater Lake. It is triangulated by Mount Thielsen Lookout, on the border between Douglas County and Klamath County, 15.5 miles Northeast, and Mount Bailey Lookout, 15 miles to the Northwest.

Map of Crater Lake National Park in Klamath County, showing The Watchman Lookout in relation to Crater Lake
© 2006-2020, Oregon Websites and Watersheds Project, Inc. & NW Maps Co.