Fairview Historical District
Cedar Creek falls & crossing, November 17, 2011 (georeferenced photo by B. Zybach).
This inland district is formed by the wide riparian prairies and upland headwaters of the North Fork and the East Fork of the Coquille River. The northern and eastern boundary is the looping watershed between the Coquille basin and the South Fork Coos and Williamson Rivers (Allegany Historical District); the southern boundary is the watershed between the East Fork Coquille and the Middle Fork Coquille (Bridge-Remote Historical District); and the western boundary is the watershed between the mainstem Coquille River and the North Fork (Bandon Historical District).
This area included some of the last Indian families and individuals to avoid reservation life in the study area, with known use and occupation extending into the late 1860s and perhaps longer. By 1873 the Coos Bay Military Wagon Road had been constructed, and the small towns of Reston, Sitkum, Dora, McKinley, Fairview, and Sumner followed close behind. By then, the last remaining Indians had moved, been murdered, or been relocated. Fairview Historical District is shown on Map 8 and Table 5.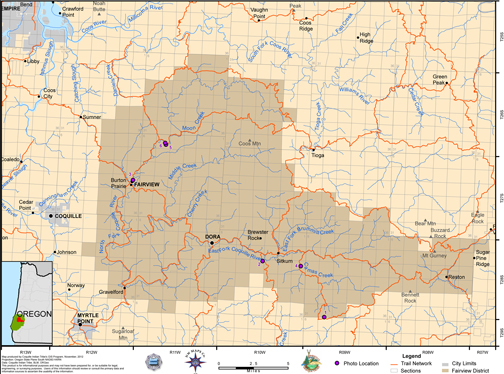 Map 8. Coquelle Trails: Fairview Historical District (Zybach, Ivy & Harkins 2012).
Table 5. Coquelle Trails: Fairview Historical District (B. Zybach 2011).