Bridge-Remote Historical District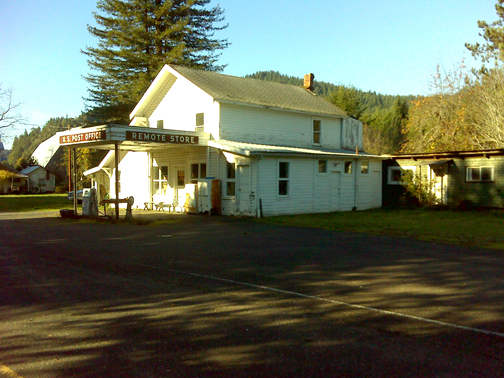 Remote Store & Post Office, December 2, 2011 (georeferenced photo by B. Zybach).
This inland district is formed by the Middle Fork Coquille subbasin, separating the East Fork to the north (Fairview Historical District) from the South Fork (South Fork Historical District) to the south. This district includes the easternmost headwaters of the Coquille River, which are bounded by the watershed of the South Umpqua River to their east, and is bounded on the west by the Bandon Historical District.
A defining feature of this district is Camas Valley, a relatively large white oak and camas growing prairie largely isolated from the mainstem Coquille River due to the steep, rocky canyons separating Camas Valley from Myrtle Point. The Donation Land Claims in the Camas Valley area were established at the same time as the Coos Bay claims, in 1853 and 1854: the principal differences between the settlements was that the coastal claims were oriented toward mining, logging, shipping, and other business interests, while the Camas Valley claims were strictly self-sufficient family farming and ranching operations. The Bridge-Remote Historical District is shown on Map 9 and Table 6.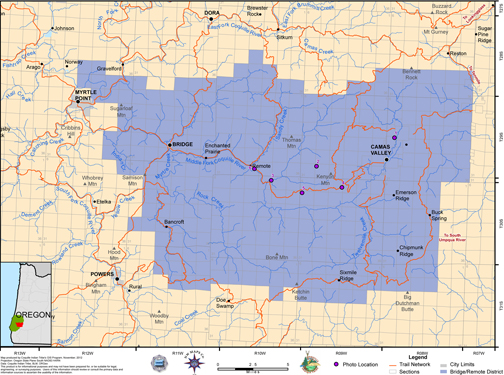 Map 9. Coquelle Trails: Bridge-Remote Historical District (Zybach, Ivy & Harkins 2012).

Table 6. Coquelle Trails: Bridge-Remote Historical District (B. Zybach 2011).