Allegany Historical District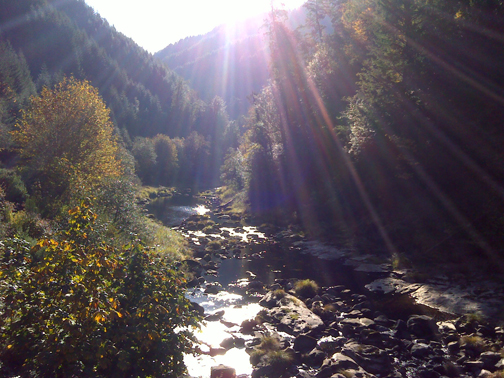 South Fork Coos River, October 26, 2011 (georeferenced photo by B. Zybach).
This district includes most of the Coos River basin, from its mouth to the headwaters of its South Fork, Williams River, and East Allegany River tributaries – and excepting only those portions of the Allegany River drainage extending north of Hauser. Principal overland foot trails began and terminated in this district at the head of tidewater on the mainstem Coos at Daniels Creek; on the South Fork at Dellwood; and at Allegany on the Allegany River. This district is bounded to the east and north by the Umpqua River basin; to the south by Fairview Historical District; and to the west by Coos Bay Historical District.
The district is currently covered with second-growth Douglas-fir being managed in even-aged stands by Weyerhaeuser and USDI BLM. Forest history research has shown this area to be largely populated by even-aged, second-growth Douglas-fir since the late 1700s (Zybach 2003; Zybach and Wasson 2009). Due to its rugged terrain and forest type, it appears that this district has not been heavily used (other than logging) or densely occupied by people for hundreds of years, if ever. There is a good ridgeline trail along Coos Mountain that connects Dellwood and Allegany to the Umpqua Valley, but it appears to have been more of an occasional transportation, hunting and trade route, rather than linking communities or food gathering places. Allegany Historical District is shown on Map 6 and Table 3.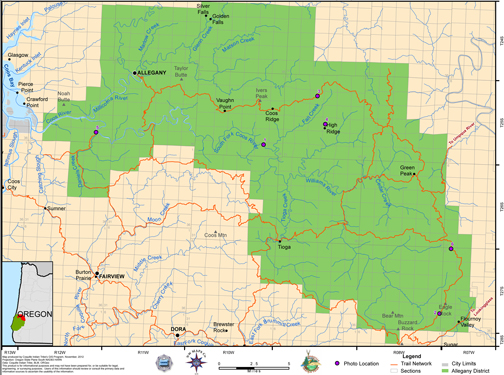 Map 6. Coquelle Trails: Allegany Historical District (Zybach, Ivy & Harkins 2012).
Table 3. Coquelle Trails: Allegany Historical District (georeferenced photos by B. Zybach 2011).