South Umpqua River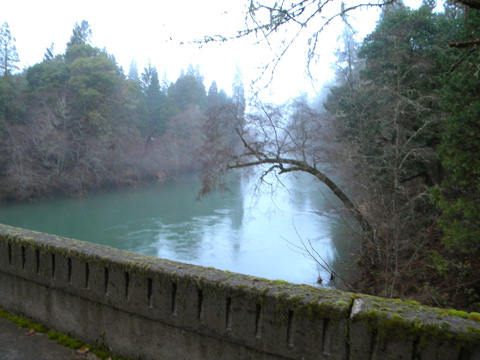 View upstream from Jackson Creek Bridge, South Umpqua River, Douglas County, Oregon, January 10, 2010. Photograph by B. Zybach.
The Umpqua River basin is located in Douglas County, Oregon. It is comprised of two major subbasins -- the North Umpqua and South Umpqua rivers -- which join near the County's largest city, Roseburg. The mainstem river then continues westerly to its outlet in the Pacific Ocean, at the city of Reedsport.

© 2010, 2020 Oregon Websites & Watersheds Project, Inc. & NW Maps Co.