Babyfoot Lake Botanical Area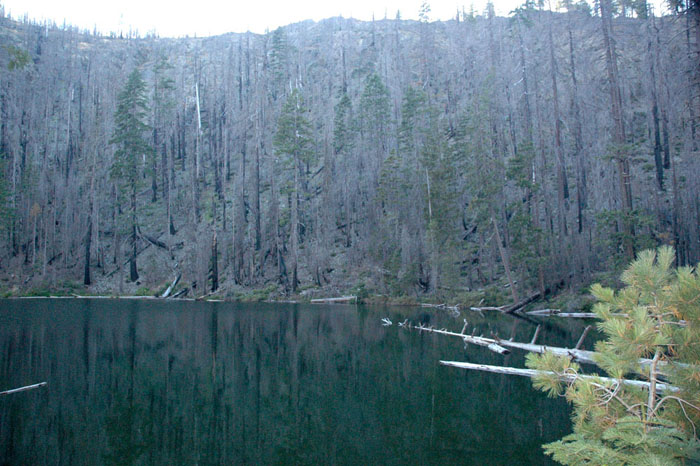 Biscuit Fire snags and Babyfoot Lake, from northeast shore, September 14, 2005.
In August 2005, an apparent Forest Service error resulted in a reported 17 acres of a rare tree preserve being logged. This took place within the 350 acre Babyfoot Lake Botanical Area, designated in 1966 to protect Brewer spruce and other species, in the area of the Rogue River-Siskiyou National Forest. The logged area was discovered by Barbara Ullian, a leading member of the Siskiyou Project. ORWW will seek to document the area's history and the aftermath of this event on this page for the purposes of research and education regarding forest botanical reserves, Wilderness management, and catastrophic fires.