Fall 1998 BC News
---
Reprinted with permission from the BC News, published by Boise Cascade Corporation, Boise, Idaho, for Boise Cascade employees, retirees, and friends. Describes company involvement in first Classroom on the Siletz River Day. Profiles BC Wildlife Biologist Gayle Anderson, who has assisted in all three River Days.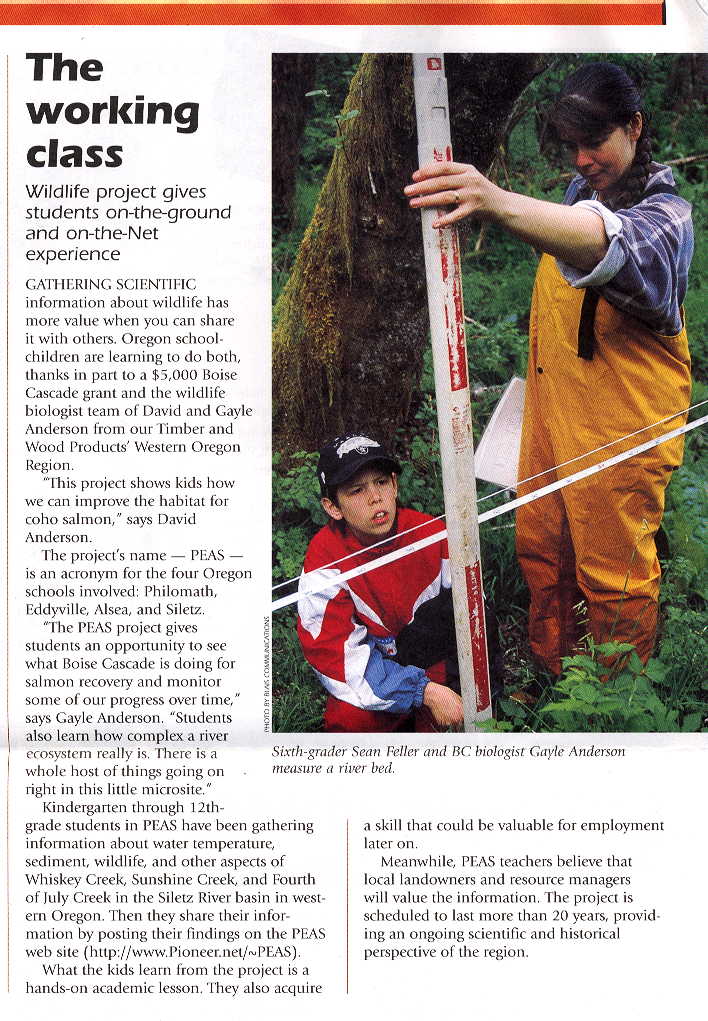 ---
---
Suggestions, Comments, or Problems concerning this Page? Please contact the PageMaster
This page created January 8, 1999. Last updated June 2, 2000
© Copyright 1999, 2000 - Oregon Websites & Watershed Project, Inc. & NW Maps Co.