2020 SWOCC F251 Elliott State Forest "Virtual" Roads & Trails Report
Part 5. Cougar Pass Lookout and Elliott Roads & Trails, 1970-2020
By Ethan Howard, Kevin Ballard and Evan Johnson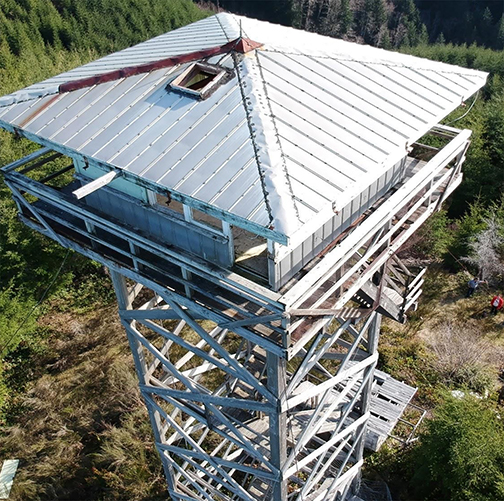 Fig. 17. Cougar Pass Lookout Tower, February 21, 2020 (Video-clip by Dave Sullivan).
The CCC Cougar Pass forest lookout was built in 1935 and was active through 1985. It was used as a fire lookout tower, capable of spotting fires from miles away and giving exact coordinates and information to the firefighters on the ground. This was the last active lookout on the Elliott State Forest (Phillips 1998: 92-94).
The Cougar Pass forest lookout spotted and helped communicate on at least three huge fires during its time of use. In 2013 the Cougar Pass Lookout was listed in the National Historic Lookout Register (NHLR_2013). Its description in that register is, "The first structure on this site was a 30' L-4 wooden tower built in 1935. That was replaced with the present 50' treated timber tower with live-in Amort cab, which is presently occupied by packrats only."
By keeping this location on the national registry, it will help it receive preservation benefits and incentives. Without it being on this list, there is no telling what would become of this historic site in the next ten years; the odds are it would rot away and be nothing but a pile of old lumber. With its status on the national registry, there are certain measures being taken in order to keep it standing and plans to help rebuild and preserve it while keeping it as traditional as possible. One plan is to completely disassemble it and number/measure each board used in order to cut everything out of the same material and rebuild it to its original state (Sullivan and Zybach 2020: Home).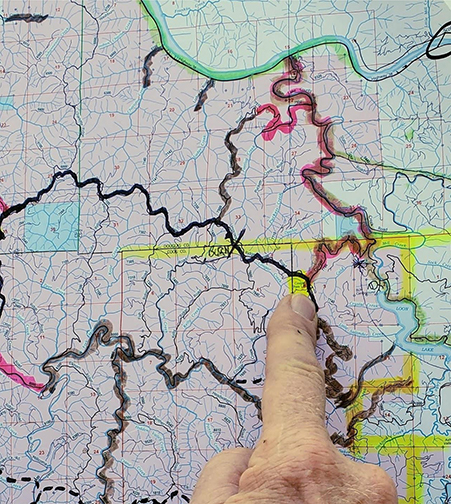 Map 6. Location of Cougar Pass Lookout in relation to Loon Lake (Sullivan and Zybach 2020: Location)
This would result in creating a brand new but original lookout. We need to preserve this historic site in order to allow the future generations to come visit and learn the ways of the past before satellite imagery and new technology. Without the preservation of this site, it will soon be a memory to the older generation who once knew of its location and job; without visitors coming to see the tower and learn about its significance, it would soon be forgotten forever (Sullivan and Zybach 2020: Home).
The Cougar Pass Lookout is located in the northeastern part of the Elliott State Forest. According to Cougar Pass Lookout Education Center (Sullivan and Zybach 2020: Location) it originally cost the Coos district $2,467 or equal to $46,168.73 today, which is surprisingly less than you would think when constructing a new building. Even going back to the value of money at the time, it was an extremely low amount. They had to take just about every short cut that they could find, such as nailing the base together instead of bolting it. The lookout was made very cheaply, but they had to get it done with the amount of money they had. Even though it was made improperly, it is still holding its own and supporting itself to the best of its ability.
It is the last remaining lookout in the Elliott State Forest, and very well could be the last remaining on any State Forest land. These lookouts were and are an important part of Oregon forest history and management, and particularly for the years 1910 to 1975. The lookout tower building boom reached its climax in the 1930s and continued through the 1950s. By 1953, a survey showed over 5,000 lookout towers across the country. Each tower would house a fire watcher who kept watch for smoke off in the distance (Sullivan and Zybach 2020: History). This strategy was very effective since the lookout towers gave you a bird's eye view of everything around you, and made it capable of spotting smoke from miles away. The Cougar Pass Lookout spotted and stopped some huge fires in its time of usage.
The Pacific Northwest still has over 400 lookout towers, and a few of these have paid firewatchers each summer. The remaining towers have become popular tourist destinations, and some are rented out to people who want a weekend getaway. After other methods of observing fires became available, most lookouts were neglected and eventually disappeared through rot, vandalism, or deliberate governmental removal.
.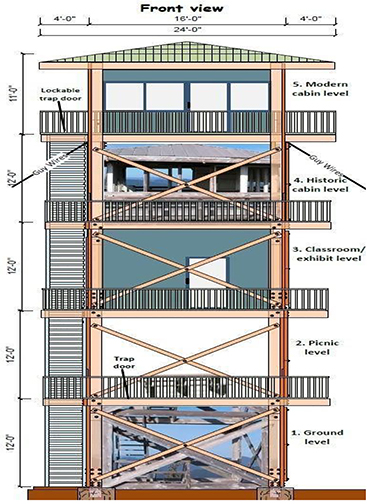 Fig. 17. Sandbox Designs sketch of proposed Cougar Pass Lookout Education Center (Sullivan and Zybach 2020: Plans).
That is why it is so important that we preserve the one that we have so close to our homes, we are extremely lucky that it is still in the shape it is in and not a pile at the base. The Cougar Pass tower is a 60-foot-high tower with a 14 ft. X 14 ft. cabin on top, the tower was built when the CCC road construction reached and passed the point where the tower stands. It was a very important lookout, because it looked over a lot of high fire risk country. Northeast and southeast from there lay tens of thousands of acres of steep country, covered mostly by young, second-growth fir and slash, which could go up in seconds. The lookout was manned annually for fifty years and was the last active lookout on the Elliott. Cougar Pass was named by an Ash Valley big game hunter, who reportedly killed a number of cougars in this vicinity. The lookout was also used as a radio relay site in its later years of service, around the 1970's (Sullivan and Zybach 2020:  History).
Recommendations
I believe the first step that we need to take for the visitors is the advertising of the site. I have now lived in Coos Bay for two years and have visited frequently for the years prior. It was not until this class that I heard about this historic location. The Elliott's road system is not marked out to this location, and it would be very easy for someone to either get lost or give up trying to find it all together. Along with getting the name out there and attracting people to this spot, it should be restored to at least a visitable state. There are currently plans in circulation on the full remodel of the tower, taking no shortcuts in making it as original, yet high quality as possible.
Cougar Pass Lookout Education Center's project plans are to completely disassemble the tower, numbering and measuring every board as they go. Once they have it all down and marked, they are going to remake the exact layout as the original, out of the same material to keep it original. If they were to follow through with this plan, it would allow for the visitors to get the full experience of what it was like to climb to the top, look at the vast forest in front of you. It is something that, without the reconstruction, could never again happen on the Elliott. Their overall goal is for the Cougar Pass lookout to be a world-class cultural and education center (Sullivan and Zybach 2020: Home).

© 2021 Oregon Websites & Watersheds Project, Inc. & NW Maps Co.