DLC Corner Video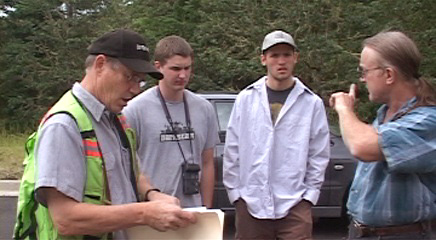 David Dean, Anton Vaughan, Brookman Holmes, and Bob Zybach discuss the
DLC Corner of the Brandis Oaks.
On Friday, June 10th, 2005, Crescent Valley Highschool students Brookman Holmes and Anton Dean joined Bob Zybach for a
field trip with Benton County Land Surveyor David Dean. They met at the DLC Corner of the Brandis Oaks in Corvallis, Oregon.
David Dean discussed topics including bearing trees, brass caps, and donation land claims.
Video segments documenting this field trip are available below.

© 2005 Oregon Websites and Watersheds Project, Inc.